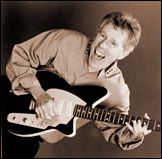 What The Educators Say



"Our goal throughout this week was to send the message of RESPECT and HARMONY to the students and staff in a fun and encouraging way, and you helped us accomplish this task. One of our teachers said it so well, 'Gary showed us an extraordinary way to teach the ordinary!' "
Tina and Bea,
PTA Coordinators

"The children continued to sing and chant all day. They loved the performance as I did. The lyrics
have a powerful positive message so relevant for children today."
A. Yamada,
Kindergarten Teacher

"Gary is always an outstanding performer; great songs, positive messages. I think I own almost all his tapes and CD's."
Betsy Lester,
2nd Grade Teacher

"I think the messages in your music are so important and I want you to know that you are touching children's lives for the better."
Katrina Kistler,
5th Grade Teacher

"Wow! What a wonderful concert! Our children are a diverse group of ethnic backgrounds and learning abilities. Gary reached each and every one."
Sally Pollard,
Assembly Coordinator
•
Separate, age-appropriate shows are offered for grades K-3 and 4-6.
•
Shows are also available for pre-school.
•
All concerts are 45 minutes in length.
•
Gary brings his own P.A. system.
•
All shows include at least one song in American Sign Language.
•
All Gary's shows meet the four basic components of music education as outlined
in the "Visual and Performing Arts Framework" adopted and distributed by the California State Board of Education.
Click on Schedule a Concert to set up a Gary Lapow concert in your school or library.
NEW! Summer Program for Libraries
•
Get A Clue @ Your Library: The Musical


This summer, Gary is offering a special show for summer reading programs. Gary will stimulate the imaginations of preschool through elementary school age children (and their parents) with songs of mystery, guessing games, and laughter with this lively, interactive concert. Ask about the discount for multiple bookings.
11 Different Elementary School Programs...
•
NEW!
Character Counts


A lively and playful musical celebration to encourage children's development of integrity, honesty, responsibility, compassion, and other positive character traits.




• Be A Buddy to Your Body: The Nutrition Show


Happy Songs to Encourage Healthy Eating




Gary demonstrates that good nutrition, like many good things in life, starts with a song.



•
All Kinds of People

Respecting Others, Promoting Cooperation
Using his musical magic, humor, and brand new original songs, Gary guides children to find practical ways of getting along with each other. A fun and inspiring program.

•
Quit It!

Teaseproof and Bullyproof kids!
Sticks and stones may break your bones, but words can really hurt you. Gary weaves his usual magic, combining fun and depth to encourage kids to stand tall in the face of taunting, teasing, and shaming.


•
Conflict Resolution: A Musical Solution
Simple, easy to use conflict management techniques are presented through hands-on, fun packed, interactive song.

•
Look In A Book: Celebrate Literacy
A rollicking audience participation program that will inspire your students in the great adventure of reading. Gary will have the children and teachers singing, acting and moving along in this musical celebration of the written word.

•
R-E-S-P-E-C-T: A Celebration of Diversity
Through Gary's fun-filled compositions children are encouraged to examine their attitudes towards others, embrace our cultural differences, and affirm everyone's wonderful uniqueness.

•
Strong, Smart and Free
Gary urges students to avoid drugs and other harmful substances and behavior through positive messages of self-esteem and making healthy choices.

•
Light Up The Lights
A multicultural winter song festival! Celebrate Las Posadas, Kwanzaa, Hanukkah, and Dr. Martin Luther King Jr.'s birthday with traditional songs from around the world, as well as some of Gary's original tunes. ONLY available in November and December.

•
Everybody Deserves A Chance
A musical program about disability awareness. Using rap, rock and roll, sign language and humor, Gary promotes the notion that all people are differently abled and unique.


•
Lively Tunes for Today's Children
A potpourri of Gary's original songs that celebrate childhood, promote positive messages and are, most of all, lots of fun. A classic "Gary Lapow favorite."